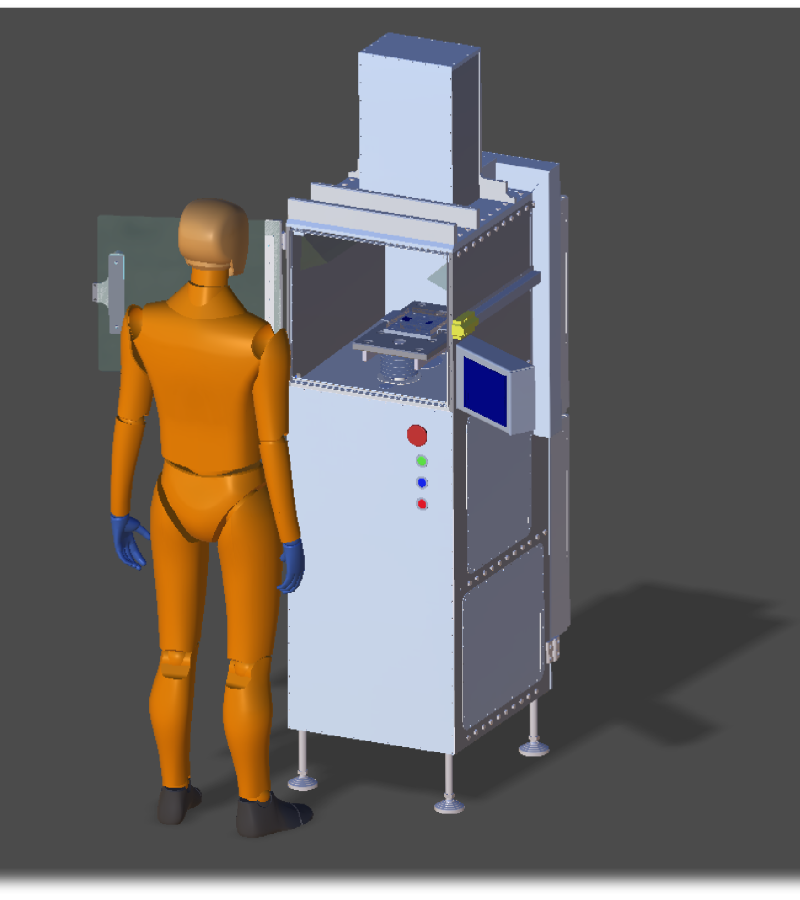 We have estabilished a partnership with a productive partner to use spaces and productive capabilities in order to rapidly produce, assemble and install our machines worldwide.
Our engineering, metalworking and assembly teams have internal production allows a better quality control and a faster delivery. to In this way we can internally produce and deliver our machines worldwide, shortening delivery times and
Machine dimensions: 600x900x2100 mm
Container dimensions: Up to 400x200x150 mm
Detection limit: Down to 5microns
Test cycle time: Down to 5 sec
Format changeover: <30sec

Polar can be fully customized (both machine and container shape/dimensions) to meet your needs.

Please contact us for more info.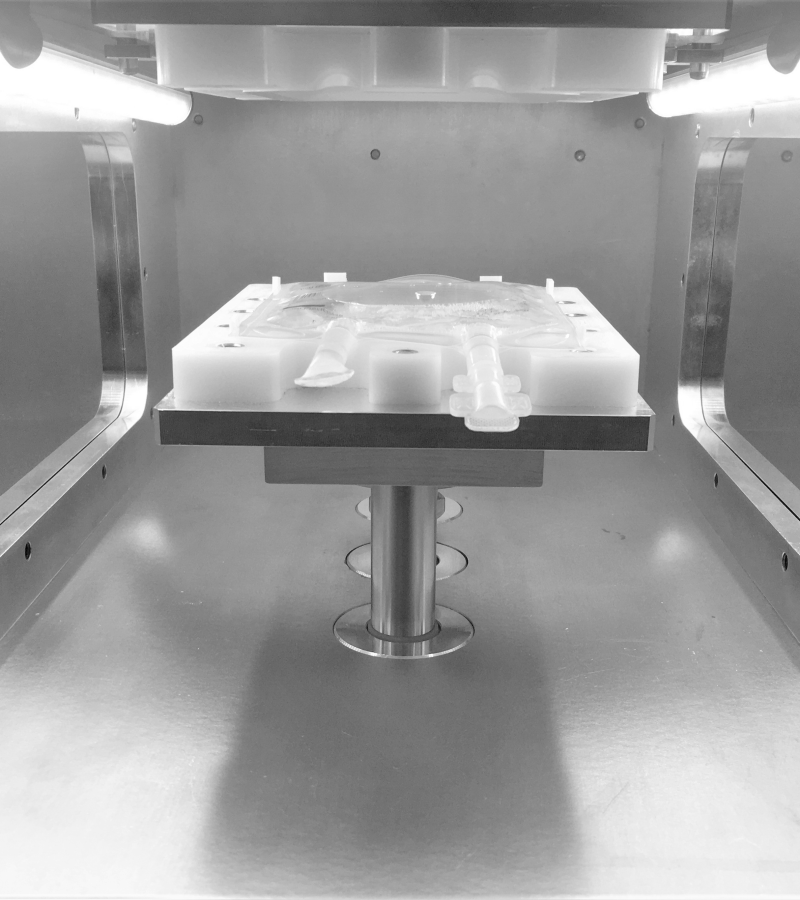 What differenciates Us from competitor's technolgies
we utilize a new Patented technology
Our technology executes a non-destructive, non-invasive, deterministic and quantitative analysis on IV Bags.
Our technology can be easily set to meet different production speeds and detection limits.
Our technology has already been validated by major pahrmaceutical companies.
It is compliant with the new GMP Annex 1, EMA Annex 11 and USP 1207 regulations.

ASTRACEC SRL
VAT Number: IT040444071201
Registered Office: Via Libia 20/5, 40138, Bologna, Italy